Display Banner Campaigns
Includes the choice or combination of the following: prominent homepage tile (178x38) and/or leaderboard banner (728x90 and 270x60) located on job search results pages.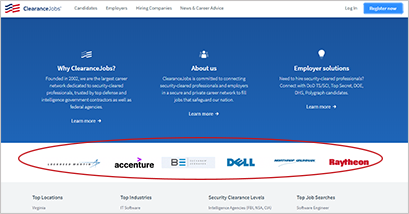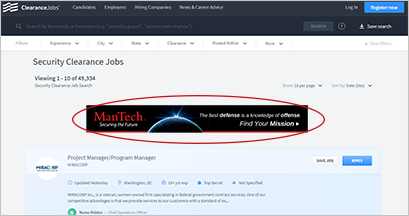 ---
Targeted Email Campaigns
Target relevant cleared candidates to tell your story. If candidates don't notice your jobs/relevant messaging, targeted emails give you the chance to make sure they will. Focus on your core audience through various demographics.
Choose from the following: A leaderboard banner (728x90) or company logo (178x38) located prominently on the top of the Cleared Brief. A text ad in the middle of the newsletter or a dedicated email drop with a creative of your choosing.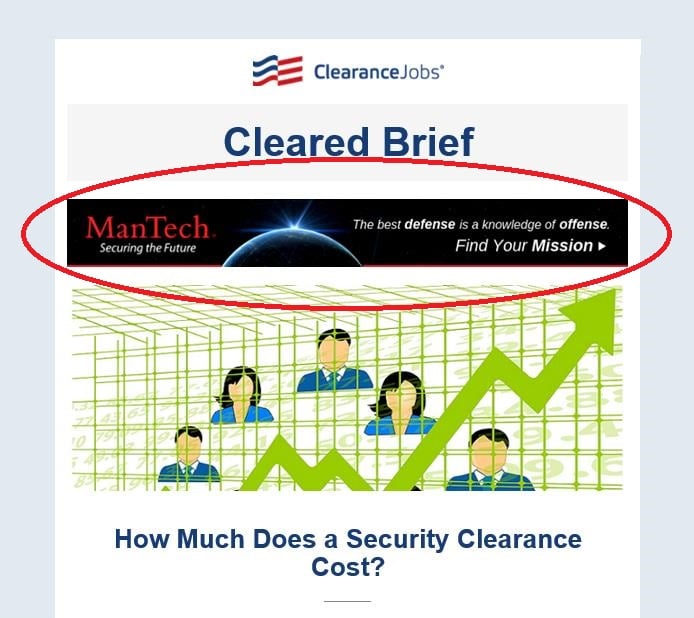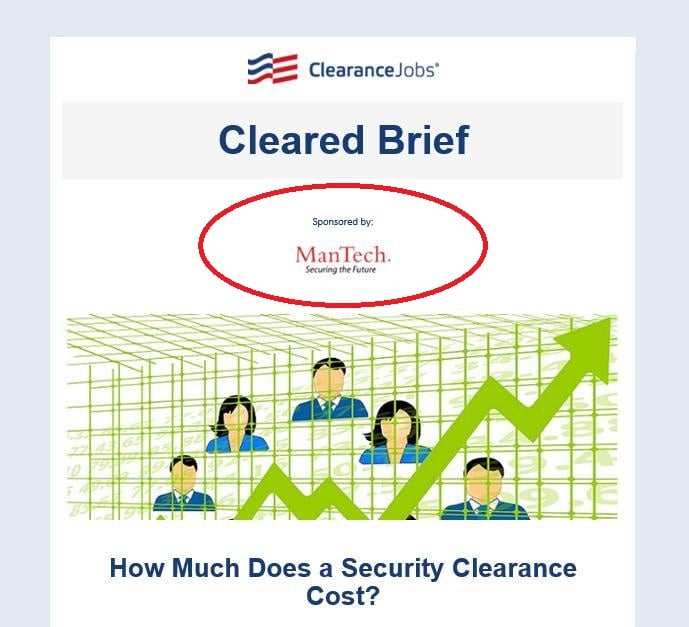 ---
Interested in site advertising?
Site advertising is designed to get your messages heard by the defense and intelligence communities. For more information and pricing, simply fill out the form.